MLS Listing
We will get your home listed in the MLS for potential buyers to find as well as major real estate websites including Zillow

, Trulia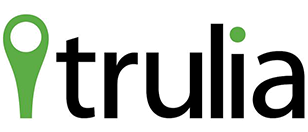 ,Realtor.com

and Real Estate Agents that are assisting their clients find local homes for sale.
Short Sales
Even if you don't think you can sell or haven't been able to sell in the past, a short sale can be your silver
lining. Also known as a pre-foreclosure sale, a short sale is when you sell your home for less than the
balance remaining on your mortgage and your lender accepts that amount as full payment.
Todd David Realty's goal for clients doing a short sale is to always get the client to a better place with
more money in their pocket.

Our clients who need help avoiding foreclosure can sell their home via a short sale. Most of them have
exhausted the other foreclosure alternatives and spent thousands of dollars, without success in stopping
foreclosure. We are typically their last resort. We don't charge for our services and we get them free
legal assistance too. Todd David Realty has a team of short sale specialists working on every case to
ensure that the short sale is processed in a timely fashion, before the house can be sold at auction.
Transaction Management
We manage the entire short sale process from application, listing your home for sale, finding the right buyer, negotiating with your lender to closing.